What Does Love Have To Do
With It?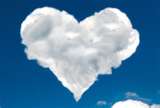 That's a good question. What's Love Got To Do With It? In all honesty, we didn't plan to talk about love. It can be such a personal topic. It could probably be covered under relationships.
I feel a bit uncomfortable opening up to strangers.
Heck, I rarely open up to my friends. I even lie to myself at times. But the more this site takes on a life of it's own the more I realize love has everything to do with it.
How can you have health, wealth and wisdom and leave love out?
When you can come from the energy of love and connection, that is when you are in the highest vibration in the Universe ~ Christy Whitman
The highest spiritual principle is loving one another unconditionally ...
Yes, we all long to be loved unconditionally. But do we love others unconditionally?
Can we risk loving unconditionally? Is it a safety mechanism to protect the heart? If we don't love we won't lose at love.
It is better to have loved and lost than to never have loved at all.
An excellent book to have on your shelf is "The Five Love Languages" by Gary Chapman and Paul White. I'm sure you've heard of it. Obviously from the title you've gleened that there are 5 different ways that we as humans tend to show our love.
* Words of Affirmation (Saying "I Love You" and stuff like that)
* Quality Time (Being together.)
* Gifts
* Acts of Service
* Physical Touch

If you can't determine your language of love, make a point to get the book.
Happiness is like a butterfly; the more you chase it, the more it will elude you, but if you turn your attention to other things, it will come and sit softly on your shoulder... ~ Henry David Thoreau
Of all forms of caution, caution in love is perhaps the most fatal to true happiness. ~ Bertrand Russell
We'll explore this topic more. Let's take the journey together. Perhaps we'll discover along the way that we learned something and are better for it.
Guard your heart more than anything else, because the source of your life flows from it. ~ Proverbs 4:23
Just one of many Love Tips you might enjoy
Read an exerpt from the chapter Love and Relationships in the latest book by Dr. Tom Murasso
Are your vibrations getting in the way of a loving relationship?
Has Life Made Love Hard For You?
What is Your Love Story?
Love Is a Many-Splendored Thing was a 1955 American drama-romance film. Set in 1949-50 Hong Kong, it tells the story of a married, but separated, American reporter (played by William Holden), who falls in love with a Eurasian doctor originally from China (played by Jennifer Jones), only to encounter prejudice from her family and from Hong Kong society.
Tell us your story?